IPLS consultants: expertise, knowledge and guidance
The second building block of IPLS is the IPLS consultant. To strengthen and broaden the entrepreneurial mindset and knowledge of an IPLS team, a group of experienced IPLS consultants support and guide the IPLS teams.
An IPLS consultant has a strong and proven expertise and knowledge in a specific (niche) field of custom software development, like e.g. architecture, database management, security, performance, CSS & design implementation, project management, UI and UX, customer relations, server dimensioning, team motivation, process implementation, emerging technologies, ….
IPLS consultants are pro-actively supporting IPLS teams, but also re-actively on request of the team itself. IPLS consultants are involved in customer contact and can be contacted by the customer to discuss specific development related topics.
Although an IPLS team can count on the guidance and support of multiple IPLS consultants, there will always be one IPLS consultant that is dedicated to the team as team sponsor.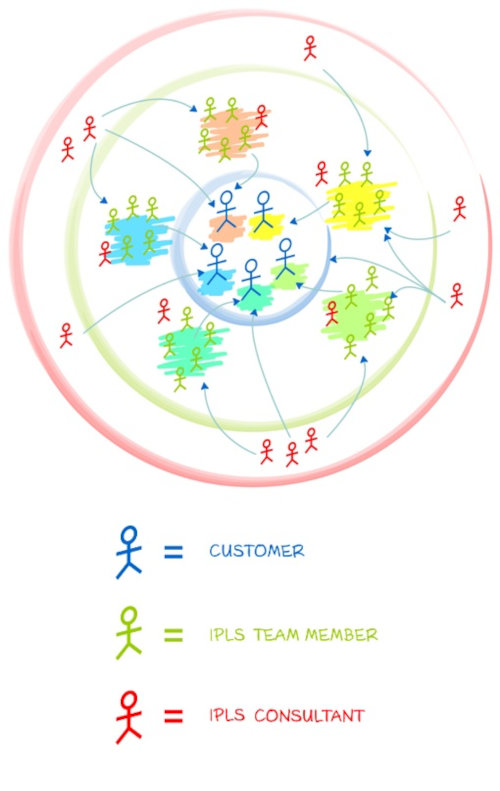 ---
Visit the IPLS wiki for more info about IPLS related topics
---